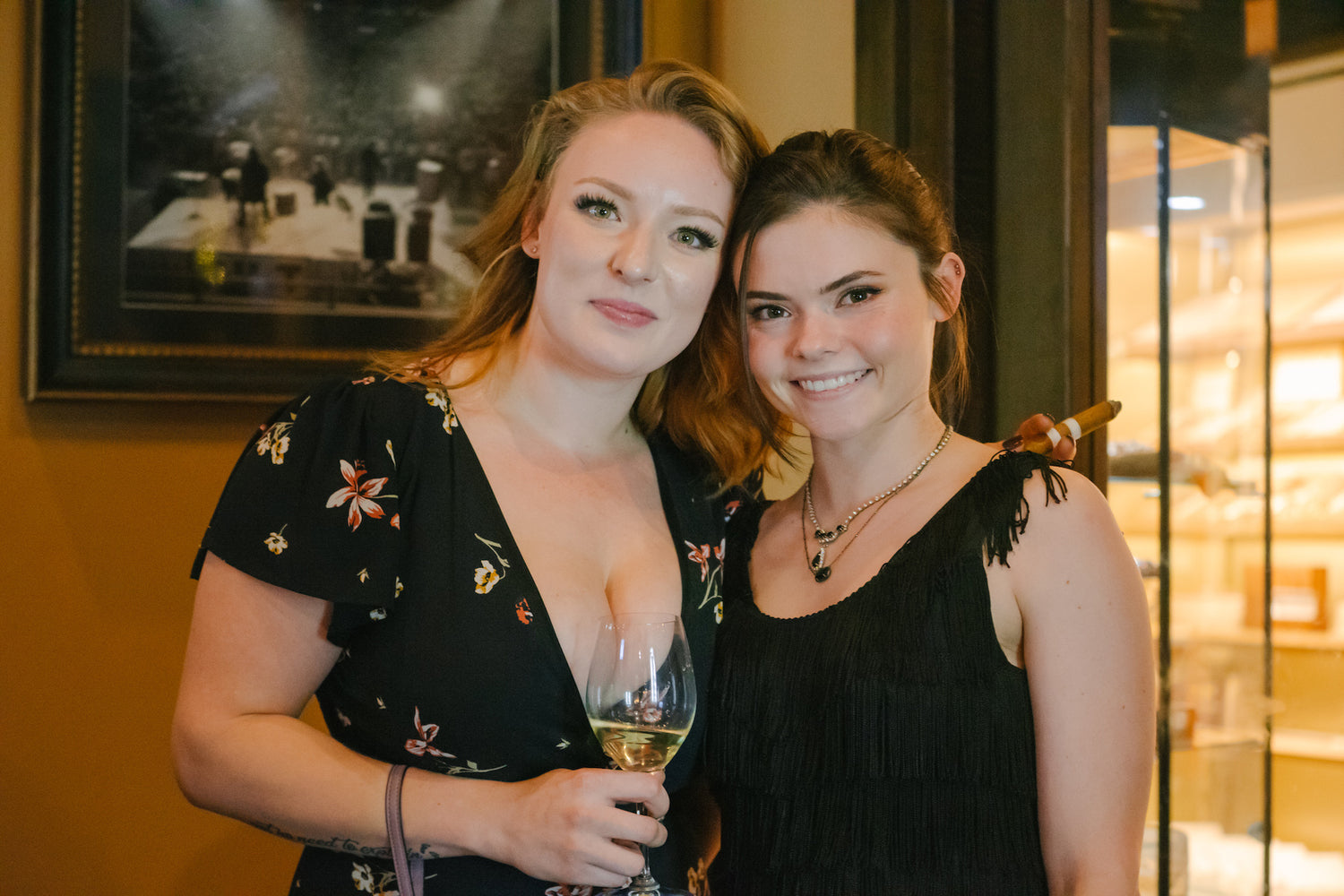 The Woodlands Hours
Email
BLEND is located in The Woodlands, a master planned community and census-designated place in the Houston & Sugar Land metropolitan area. We have the prime location of just across the street from the Cynthia Woods Mitchell Pavilion—or simply The Pavilion—a concert amphitheater that seats 16,500 people and has been the second-most heavily used amphitheater in the world. We proudly feature The Best Chef in Town and happily offer guests a full lunch and dinner menu.
During the day, BLEND is the perfect meeting place to close an important business deal or entertain a client. At night, BLEND is a trendy, sophisticated nightspot where you can enjoy old friends while making new ones. No expense was spared when designing BLEND's casually elegant interior. All of our locations feature comfortable leather seating with a lit onyx bar, custom lighting, and elegant decor.
To ensure the best possible experience for customers, each BLEND location utilizes AAON (AAONAIRE®) Energy Recovery Systems to enhance indoor air quality by changing 100% of the air six times an hour. Our state-of-the-art ventilation system provides precise humidity control and quality by allowing larger amounts of fresh outside air into the space in an environmentally responsible controlled manner.
Lunch & Dinner Menu
Shared Plates

BLACKEND LAMB POPS - Market Price
Served with mixed vegetables and Rosemary Reduction

CAJUN SNAKE BITES - $17
Cajun Chicken or Tenderloin Sliders Seared in Iron Skillet with Blue Cheese

CANDIED BACON - $12
Candied Applewood Smoked Bacon Skewers

CHICKEN OR STEAK QUESADILLAS - $14
Your Choice of Chicken or Steak with Peppers, Onions and Cheese. Sour Cream, Guacamole and Pico.

BLEND DEVILED EGGS - $10
Traditional Deviled Eggs with a hint of Bourbon and Honey

CHICKEN STRIPS - $16
Plain or Spicy with Mango Habanero Sauce Served with Fries

LOADED BAKED POTATO - $9
Butter, Sour Cream, Cheddar Cheese, Bacon, and Chives Add Chicken 6 Add Steak 9
BLEND Meat & Cheese Platter

SERVES 1-2- $29
Assorted Italian Meats, Variety of Aged Cheeses with Sweet Pickled Jalapeños, Blend Jam and Toast Points

ADD COMBO- $12
2 Blend-chetta / 2 Candied Bacon / 2 Deviled Eggs
Tex-Mex Platter

SERVES 3-4- $44
Shrimp Poppers, Cajun Southwest Egg Rolls, Skinny Potatoes with Bolognese and Steak Quesadillas Served with Cilantro Avocado Cream Sauce, Chipotle Queso and House-made Tortilla Chips
Main Plates

Grilled or Blackened served with Seasoned Vegetables, Rosemary Baby Potatoes, Baked Potato, Sweet Potato or American Fries

8 OZ. FILET MIGNON - $47

13 OZ. RIBEYE STEAK - $49

RACK OF LAMB - Market Price

GRILLED TOMAHAWK PORK CHOP - $28
Served with Maple Bourbon Glaze

FISH N FRIES - $17
BLEND Brew Battered Cod with American or Sweet Potato Fries with Malt Vinegar and Tartar Sauce

CHICKEN PICCATA - $24
Lightly Battered Chicken, Sautéed in Lemon Butter Caper Sauce

CHICKEN & WAFFLES - $18
BLEND Fried Chicken atop Homemade Waffles with Candied Bacon and Cherry Maple Syrup
Seafood & Pasta

FOUR CHEESE CHICKEN PENNE- $25
Served with Creamy Marinara Sauce Sub Shrimp 6 Add Shrimp 9

LOBSTER RAVIOLI- $25
Lobster Ravioli with Chef's Saffron Truffle Cream Sauce and topped with Sweet Peas, Roasted Peppers and Fresh Parmesan

SHRIMP SCAMPI- $25
Sautéed Shrimp with Garlic, Green Onion, Tomato, White Wine, Lemon Butter Sauce on a bed of Linguini

CAJUN JAMBALAYA - $28
Blackened Shrimp, Chicken and Andouille Sausage Sautéed in Chef's Special Cajun Sauce on Dirty Rice

BLACKENED SHRIMP AND BROCCOLI FETTUCCINI - $28
Fresh Handmade Fettuccini with Chef's Alfredo Sauce

TORTELLINI MOZZARELLA - $22
Fresh Mozzarella stuffed Tortellini with Pomodoro Sauce
Flatbreads

CARNIVORE- $15
Four Meats and Cheeses

CLASSIC- $13
Margherita Style with Tomato Basil
Sandwiches

Served with Sweet Potato Fries, Regular Fries or House Salad

TEXAS "PHILLY" CHEESESTEAK - $24
Ribeye Steak, Mushrooms, Peppers, Onions, Swiss and American Cheese, Pickled Jalapeños with Chipotle Mayo

FAMOUS CUBAN - $16
Pork Tenderloin, Smoked Ham, Swiss Cheese, Pickles and Blend Bourbon Stone Mustard

CHICKEN SALAD SANDWICH - $14
Chef's Special Recipe with Avocado Also served as a Chicken Salad Wrap

PICKLED JALAPEÑO BLT - $15
Bacon, Lettuce, Tomato, Sweet Pickled Jalapeños and Mayo on Jalapeño Toast
BLEND Burgers

Grilled or Blackened, Served with Sweet Potato Fries or Regular Fries

BLEND BURGER - $16
American or Swiss, Lettuce, Tomato, Pickles and Onions with Blend Bourbon Stone Mustard

THE BANDITO BURGER - $17
44 Farms Ground Beef with Swiss and American Cheese, Guacamole, Pico de Gallo, Fried Pickle Jalapeño Chips with Lettuce

CAMACHO 'BURGER BATTLE WINNER' - $18
44 Farms Ground Beef, Beef Smoked Sausage and Wagyu Rattlesnake Cheese, Candied Bacon, mini Jalapeño Crisps with Tequila Mustard on a Potato Bun

WAGYU BURGER - $23
7oz. Wagyu Patty, Blackened with Swiss and American cheese, Smoked Candied Bacon with Vodka Mustard dressing and Caramelized Onion
Salads

Add Chicken 7 Add Steak 11 Add Shrimp 12

HOUSE SALAD - $10

CAESAR BY 'JC' NEWMAN - $13

STRAWBERRY SALAD- $16
Spring Mix, Diced Chicken, Roasted Smoked Pecans, Sliced Strawberries, Cherry Tomatoes, Feta Cheese with Amarena Cherry Strawberry Dressing
Desserts

HOT FUDGE BROWNIE - $10
Blue Bell Vanilla Ice Cream with Pecans

CARAMEL CREAM CANNOLI - $11
Served with Smoked Pecans

CHEESECAKE- $10
By Sinsations Cheesecakes Weekly Selection
Coffees

Our private label BLEND Roast Coffee is a selection of Ethiopian Arabica beans that are slowly roasted to a maduro dark rich color, and full of flavor.

FRENCH PRESS - $6

ESPRESSO - $3

CAFE CUBANO - $4

ICED COFFEE - $6
Please allow 7-8 min for prep
Take Home

PRIVATE LABEL BLEND ROAST - $15
Ethiopian Dark Roast

BLEND "TUESDAY NIGHT STEAK" SEASONING - $12
Brunch Menu
Main Entrees

CHICKEN AND WAFFLES- $17
Blend Fried Chicken atop Homemade Waffles with Candied Bacon and Cherry Maple Syrup

SMOKED SAUSAGE FRENCH TOAST- $14
Classic French Toast Stuffed with Smoked Sausage

SALMON LOX - $15
Diced Tomato and Red Onion, Fresh Chopped Chives, Cucumber, Egg Whites and Capers. Served with Cream Cheese and Avocado Bagels

GRITS - $7
Add: Butter, Maple Syrup, Brown Sugar, Cinnamon, Honey Add: Berries 2, Bacon 2, Sausage 3, Cheese 1, Egg 2, Shrimp 8 Add: $1(all) Green and Caramelized Onion, Tomatoes and Peppers
Egg Entrees

Served with Blend Hash and a cup of fruit

EGGS BENEDICT - $15
Two Eggs Poached or Your Way Ham or Pulled Pork with Hollandaise Sauce Served on Two Muffins

EGGS YOUR WAY - $13
Three Eggs Your Way, Three Pieces of Bacon Served with Toast

STEAK AND EGGS - $35
10 oz. 44 Farms Ribeye cooked to order Three Eggs Your Way. Served on Jalapeño Brioche Toast

OMELETTE YOUR WAY - $15
Scrambled Egg Omelette with Your Choice of up to Three Meats or Veggies, Served with Two Cheeses

SALMON RATATOUILLE - $17
Scrambled Eggs, Mixed Greens, Chopped Tomato, Red Onion and Capers with a Zinfandel Dressing Served on a Bagel

BLEND EGG SANDWICH - $12
Scrambled or Fried Egg with Ham, Swiss and American Cheese, Bacon, Lettuce and Tomato. Served with Chipotle Mayo on Toasted Croissant

HUEVOS RANCHEROS - $14
Black Bean Smoked Sausage, Three Eggs Sunny Side Up, Corn Tortillas, Mozzarella, Fresh Pico, Avocado Slice, Sour Cream with Ranchero Sauce

CHOPPED SIRLOIN AND EGGS - $16
Marinated Sirloin, Pan Seared with Peppers and Onions and finished with Feta Cheese. Served with Two Eggs Sunny Side Up or Your Way
Sides

Add to any of your favorite dishes

ADD AN EGG - $2
Prepared your way

ADD TWO EGGS - $3
Prepared your way

POTATO HASH - $6
Chopped Potatoes, Peppers and Bacon

CHOPPED FRUIT - $8
Chefs Assorted Fresh Fruit

FRIED EGG ON CHIPS - $5


PEPPERS AND ONIONS - $1

WAFFLE - $6
(Infused with Bacon - $2) (Infused with Egg and Bacon - $4)

TEXAS TOAST - $2


SLICED AVOCADO - $3


SMOKED SAUSAGE - $4


BACON - $4


CHOPPED SIRLOIN - $9


SALMON - $10
Coffees

Our private label BLEND Roast Coffee is a selection of Ethiopian Arabica beans that are slowly roasted to a maduro dark rich color, and full of flavor.

FRENCH PRESS - $6


CAFÉ CUBANO - $4


ESPRESSO - $3

ICED COFFEE - $6
(Please allow 7-8 min for prep)

TAKE HOME - $15
BLEND COFFEE BAG (Beans) 'Ethiopian Dark Roast'
Brunch Cocktail Suggestions

MIMOSA

BUILD YOUR OWN BLOODY

CHAMPAGNE

LITTLE PINK CORVETTE

CHURCHILL'S BREAKFAST

MORNING GLORY FIZZ
Please note menu items listed may not always be available and are subject to change. Local offerings and a rotating seasonal menu may affect the menu at various BLEND locations.