BLEND Bar with Davidoff Cigars is an internationally recognized upscale cigar and bourbon bar with locations in Indianapolis, Pittsburgh and The Woodlands, TX. At night, BLEND is a trendy, sophisticated nightspot where you can enjoy old friends while making new ones. During the day, BLEND is the perfect meeting place to close an important business deal or entertain a client.
No expense was spared when designing BLEND's casually elegant interior. All of our locations feature custom leather seating with a lit onyx bar, custom lighting and decor. We take elegance and class seriously, and when you visit any of our locations—you'll have a tailor-made, custom experience exactly to your liking. That's the BLEND experience.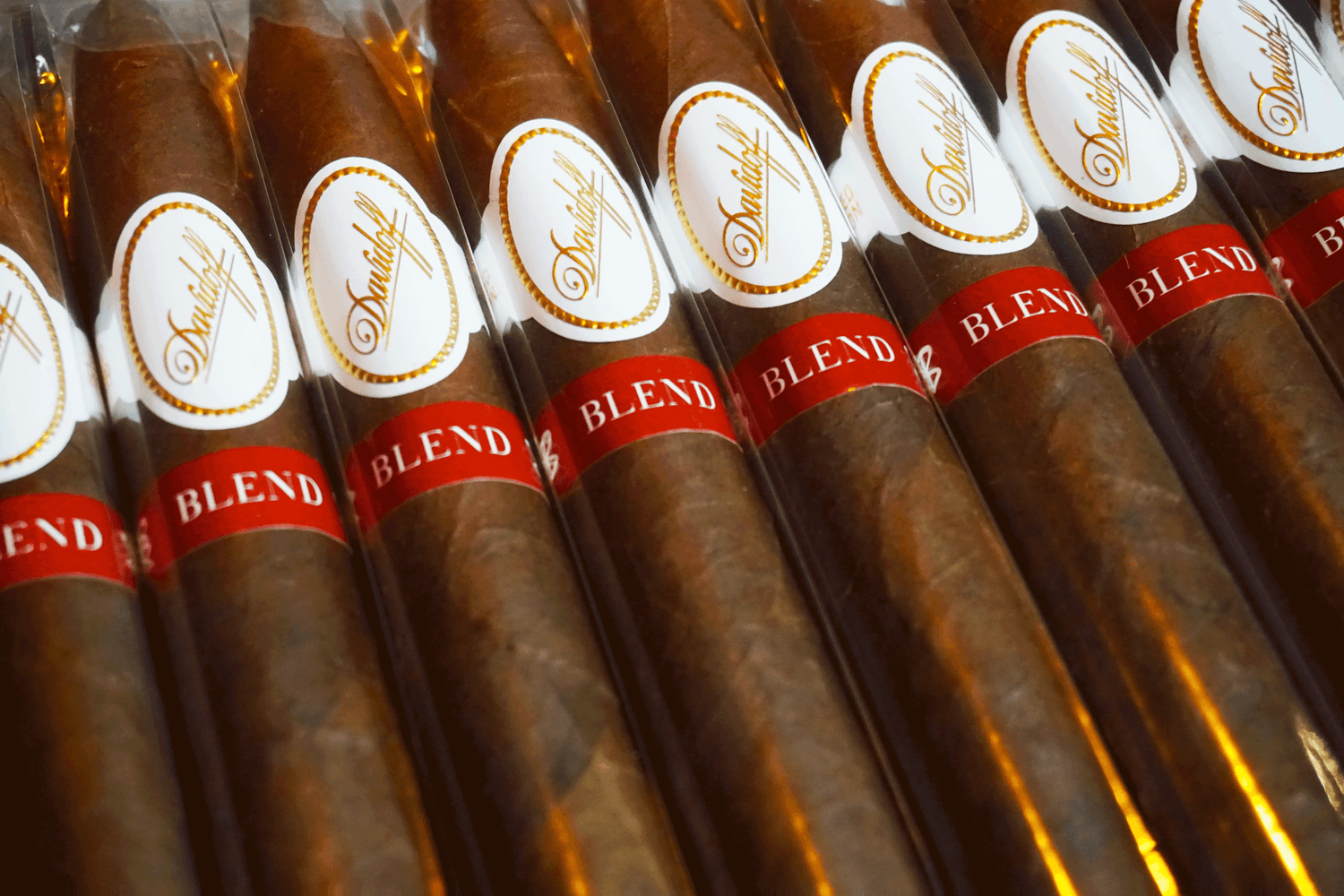 First Davidoff Appointed Merchant
BLEND's selection of premium cigars is second to none. Our walk-in humidors are some of the largest in the United States and offer a wide selection of premium cigars and cigarillos.
Most notably, however, is BLEND's partnership with Davidoff of Geneva USA, which began in 2015. The partnership made BLEND the first and only licensed Davidoff Cigar Lounge in the world.
Luxury Redefined
While many cigar bars have an overbearing smoke odor and haze, that is not the case at BLEND.
The AAON HVAC (AAONAIRE®) units, custom designed at all BLEND locations, are the premiere standard for air filtration. These units include an Energy Recovery System & Exhaust Air Scrubber System to remove smoke, odors, and particulates by exchanging the air 12 times an hour through MERV 14 filters to provide a clean environment inside each lounge. This volume of air movement prevents mold and mildew! The state-of-the-art ventilation system provides precise temperature and humidity control through high-capacity cooling coils, return air bypass, mixed air bypass, and modulating humidity control which provides energy efficient dehumidication, even with low sensible heat loads, without the temperature swings common with on/off reheat systems. The high-end quality allows larger amounts of fresh outside air into the spaces in an environmentally responsible controlled manner. energy recovery systems to enhance indoor air quality by allowing larger amounts of fresh outside air into the space in an environmentally responsible controlled manner.
Awards & Honors
Best Cigar Lounge in The World