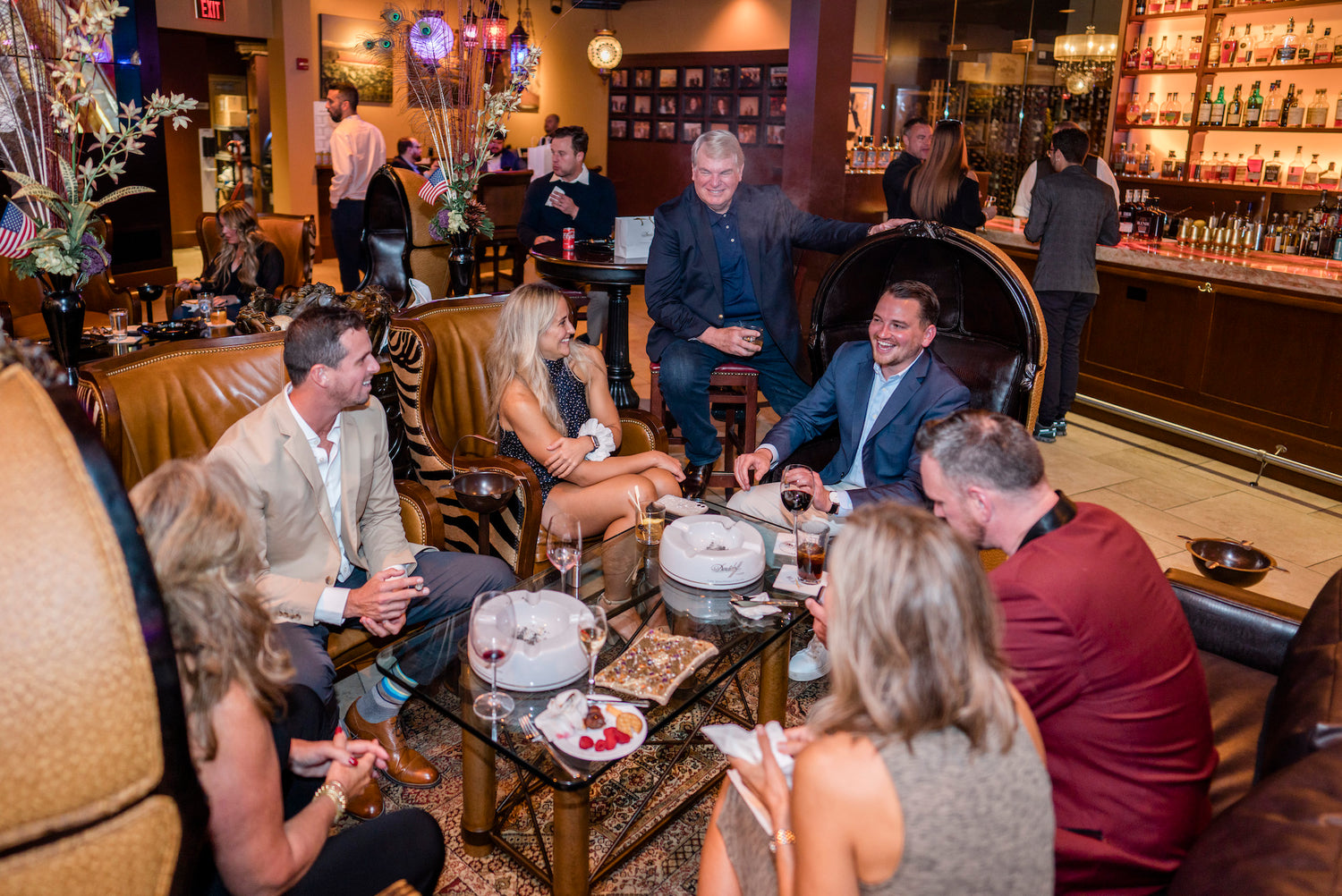 BLEND's Indianapolis location is just east of Keystone at the Crossing, Indianapolis' upscale business and shopping district. If you're in the area for business, BLEND is the perfect meeting location. If you need to unwind after a day of shopping at Keystone's Fashion Mall, BLEND is the ideal place to take a seat and grab a drink. The BLEND experience is reason enough to visit this Indy neighborhood.
During the day, BLEND is the perfect meeting place to close an important business deal or entertain a client. At night, BLEND is a trendy, sophisticated nightspot where you can enjoy old friends while making new ones. No expense was spared when designing BLEND's casually elegant interior. All of our locations feature comfortable leather seating with a lit onyx bar, custom lighting, and elegant decor.
To ensure the best possible experience for customers, each BLEND location utilizes AAON (AAONAIRE®) Energy Recovery Systems to enhance indoor air quality by changing 100% of the air six times an hour. Our state-of-the-art ventilation system provides precise humidity control and quality by allowing larger amounts of fresh outside air into the space in an environmentally responsible controlled manner.
Lunch & Dinner Menu
Shared Plates

HUMMUS PLATTER- $13
Hummus, cucumber, peppadews, pita bread.

MEAT & CHEESE- $28
3 meats and 3 cheeses, B&B jalapeños, peppadews, fig jam, whole grain mustard, bread.
Main Plates

BLACKENED LAMB CHOP POPS- $25
New Zealand lamb seared with a special Cajun recipe.

FILET MIGNON 8OZ. CENTER CUT - $49
Served with Asparagus

FILET MIGNON STEAK SANDWICH - $19
Sliced filet, Swiss, B&B jalapeños, 1000 Island, square roll.

THE "AUTHENTIC" CUBAN SANDWICH - $15
Pork tenderloin, smoked ham, Swiss cheese, pickle and BLEND bourbon stone mustard.

ALL AMERICAN BURGER - $15
American or Swiss with lettuce, tomato, pickles and onion.

BLACK & BLUE BURGER - $15


GOURMET GRILLED CHEESE - $15


TURKEY RUEBEN - $15


HAM & SWISS MELT - $15
Thin-sliced ham, Swiss, B&B pickles, whole grain mustard, marble rye.
Hubbard and Cravens Coffee

Our private label BLEND Roast Coffee is a selection of Ethiopian Arabica beans that are slowly roasted to a maduro dark rich color, and full of flavor.

FRENCH PRESS - $6

ESPRESSO - $3

CAFE CUBANO- $4
Please note menu items listed may not always be available and are subject to change. Local offerings and a rotating seasonal menu may affect the menu at various BLEND locations.